JMS is dedicated to safety and that is paramount to our mission. We pride ourselves on offering outstanding clinical support to ensure all end users are proficient in the proper use of our products. We offer numerous options to meet the demanding schedules of health care providers and are always available to provide assistance through our training video's, real-time or on demand, Web-based training, and on-site in services.

We are excited to announce the inaugural offering from JMS University. Our first class is focused on the proper use of the JMS SysLoc Mini. This Web-based training will provide demonstration, discussion on troubleshooting, techniques and time for Q&A. Participants, that choose to complete a post-test and class evaluation will be eligible for a CEU.

For more information please contact clinicalaffairs@jmsna.net directly or follow the instructions below.
We hope that you will join us for our opening class. Please click the JMSU logo below to sign up. We look forward to seeing you!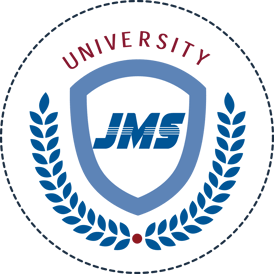 If you have already signed up, please follow the instructions below to enter future meetings.
JMSU Classroom

Type of training: JMS SysLoc Mini with Q&A

Date: TBD

Time: 12:00 pm | Eastern Daylight Time (New York) | 1 hr

Hello JMS University Participants
JMS University Inaugural Offering-Proper use, trouble shooting and Q&A for the JMS SysLoc Mini
Coming soon!

12:00 pm | Eastern Daylight Time (New York) | 1 hr
Meeting number (access code): TBD
IMPORTANT NOTICE: Please note that this Webex service allows audio and other information sent during the session to be recorded, which may be discoverable in a legal matter. You should inform all meeting attendees prior to recording if you intend to record the meeting.